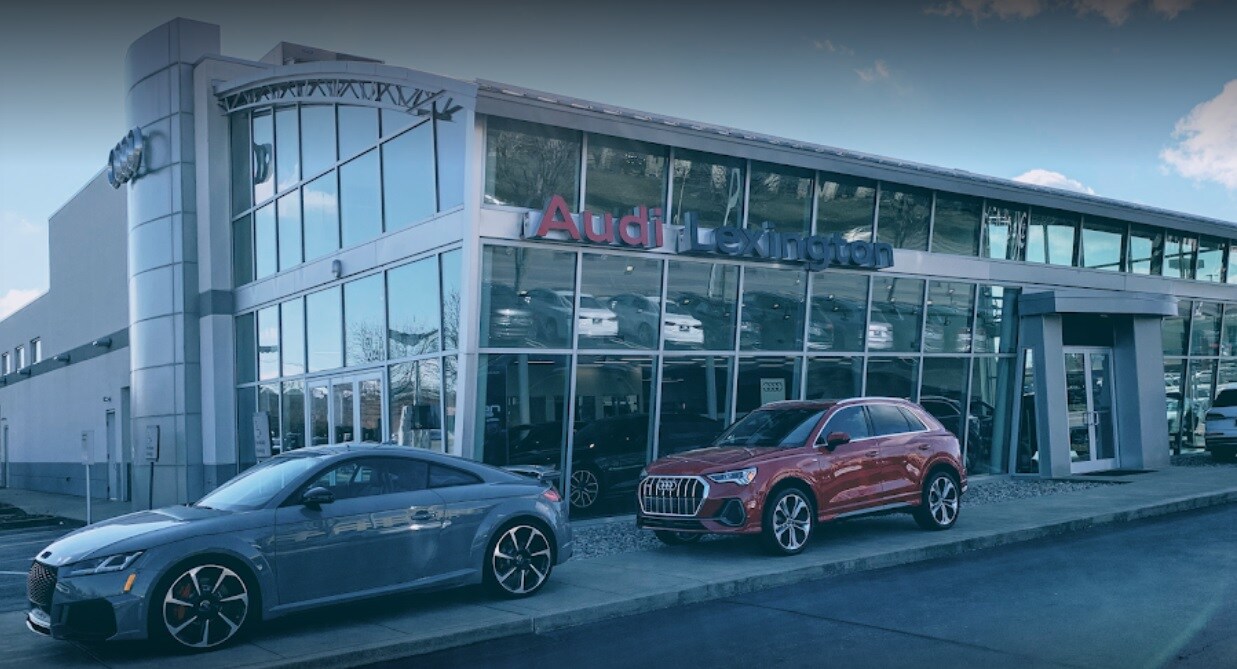 The world, as we know it is changing. Your need for reliable transportation, is not. The showroom at Audi of Lexington may be closed during the current pandemic, but we are still here to help you out, with anything you may need to get your to your essential duties.
Audi of Lexington is following the orders of our Governor and keeping our showroom shut down and pausing all in-person sales, but you can still get the great personal service you have come to expect from Audi of Lexington, through our Curbside Assistance and home services. All of our new Audi inventory is still available online. You can check out our splendid used vehicle selection all from the comforts of your home. When you are ready for a test drive, just let us know. We'll bring the model you have been eyeing, to you for a test drive.
As always with Audi of Lexington, you can fill out your credit application and find the value of your trade-in through our website. Once you decide which new or used Audi you want to make your forever car, you can complete your purchase or lease through our digital shopping tools. We will bring your new car home to you.
Perhaps you have been putting on the miles as you continue to head to and from work every day. Are you getting close to needing an oil change or service? Not to worry, this might actually be the best time to get that done. Schedule your appointment through our website. We'll come pick up your vehicle and take it to dedicated service center. Our talented team of service professionals will get your car running right and good as new. Then we'll bring it back to you, so you never have to leave the house.
It has never been easier, or safer to buy a car. Audi of Lexington will take care of you, every step along the way, just from a distance. Take advantage of our curbside assistance and home services and we'll take care of the rest.